Strict check system of quality to be realized with high consciousness of all employees
Our strength is to be able to accurately measure large and small sized products. A very large 3D measuring machine of 3,500 mm makes it possible.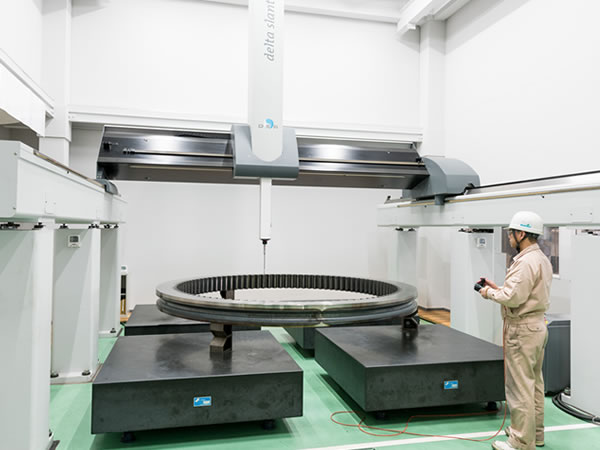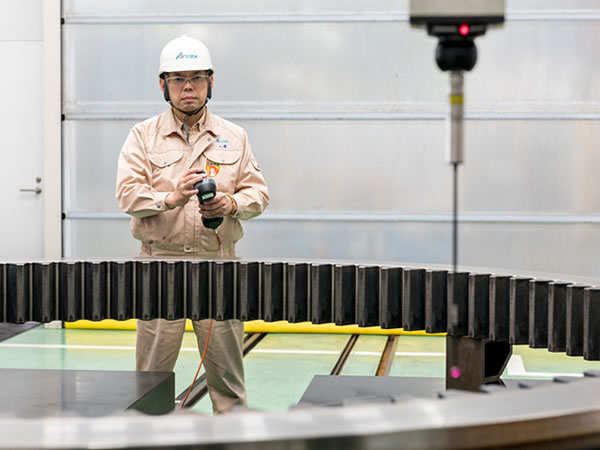 By observing the metallographic structure, it is possible to confirm in the company whether there is problem with the steel material and heat treatment.
The mechanical properties of the product can also be supplied with high quality and stable products by inspecting various items such as tensile test, impact test and sectional hardness test etc.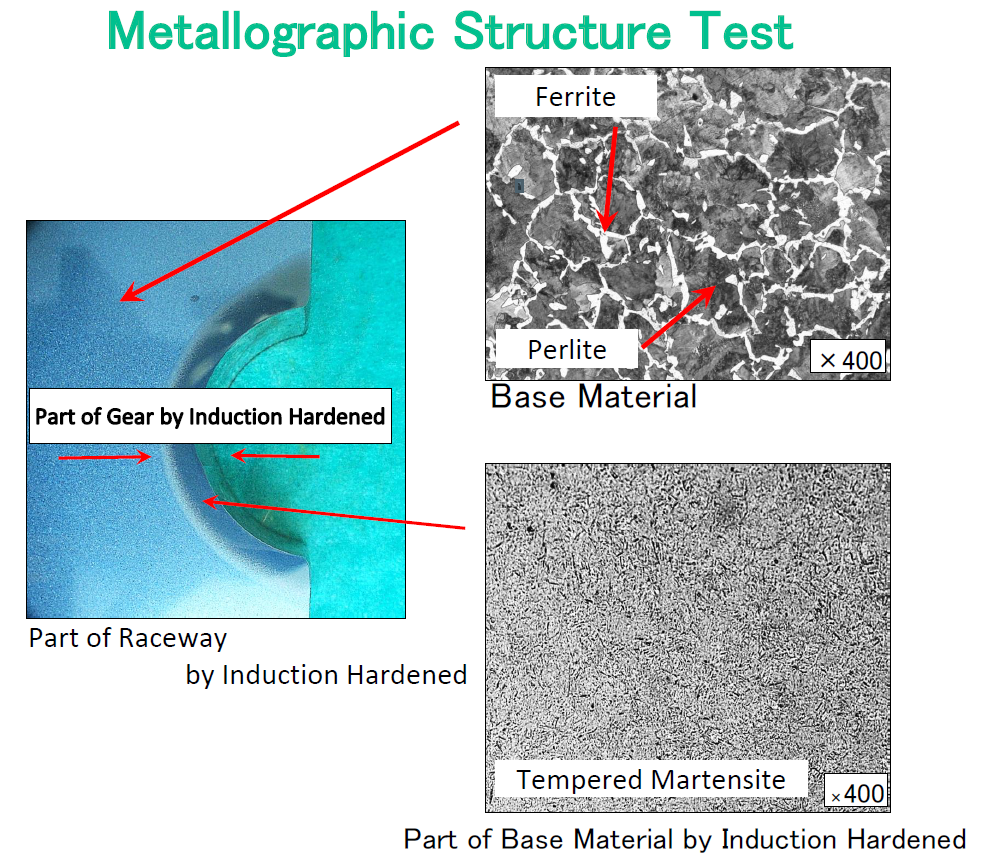 What We are keeping in mind about maintaining and improving and quality is to work with careful attention to detailed changes.
For example, if the color of the product is different from usual, there is possibility of abnormality, so everyone shares information and carries out detailed confirmation.
The reason that putting a strict check system is to achieve our goal "complaint zero" than anything else.
With high consciousness, we are achieving the maintenance of high quality that our customers will be pleased.